Buy Fresh Buy Local Central Illinois
Illinois Stewardship Alliance's Marketing Tool for Local Food Businesses in Central Illinois
ATTENTION FARMERS/BUSINESSES/ORGANIZATOINS:
We are now taking applications for membership in Buy Fresh Buy Local Central Illinois. Membership gets you a listing in our 2013-2014 directory and access to Buy Fresh Buy Local marketing materials. Applications can be found HERE and payment is due by April 26. Unlike in years past your membership dues will get you in the directory for two years instead of one! If you have any questions call 217-528-1563 or email isa@ilstewards.org.
Download the 2012 Buy Fresh Buy Local Central Illinois Directory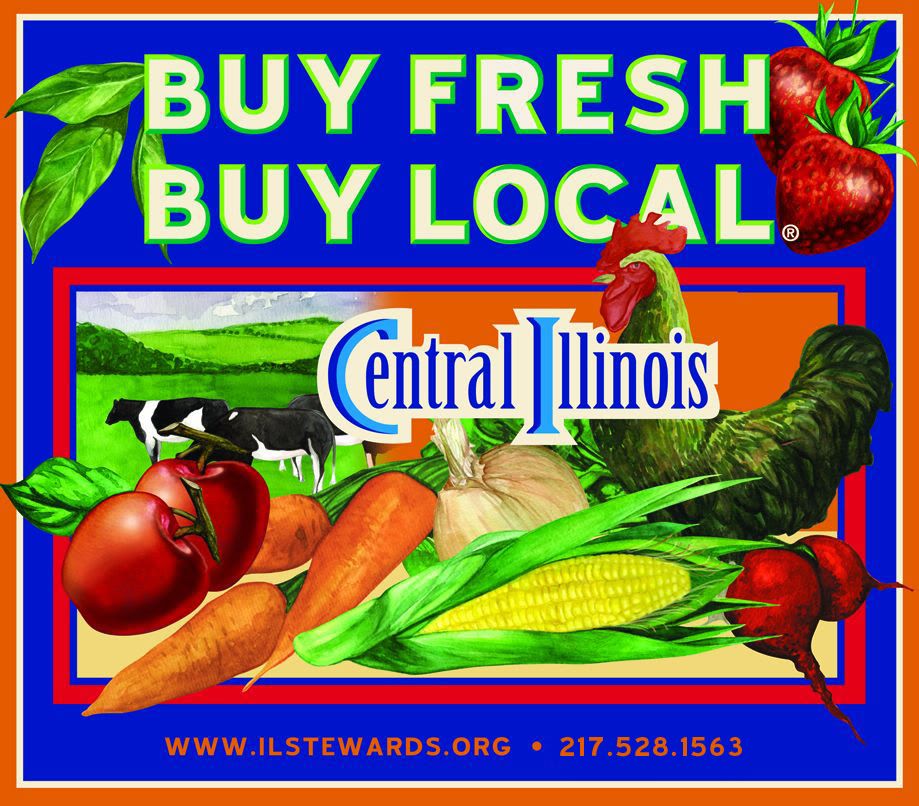 Buy Fresh Buy Local (BFBL), is a local foods' campaign to encourage the community to support localfarmers. This includes everyone from individual consumers to larger buyers, including restaurants and grocery stores. Through the BFBL campaign's marketing materials (such as the logo above), consumers can identify locally produced foods and farmers can reach new local markets.
Remember to look for BFBL signage and tell your retailer or restaurant that you care where your food comes from.
If you are a grower, producer, retailer, restaurant or other Central Illinois institution specializing in or utilizing
locally-produced foods and are interested in becoming a member of BFBL Central Illinois, click here for application information.
Also this year, BFBL Central Illinois will hold its fifth annual "Local Flavors" restaurant series. Over the last three years, Springfield-area restaurants have participated in hosting lunches and dinners featuring seasonal specials with locally produced and grown foods.


If you have any questions or concerns about Buy Fresh Buy Local Central Illinois or "Local Flavors," please call the Illinois Stewardship Alliance at (217) 528-1563 or email isa@ilstewards.org.
---
-
---